Each piece is handmade using traditional hot glass techniques. Our color palette is endless and surfaces range from silver, gold, and bronze to colored and patterned metallics to matte pieces that resemble vibrant river stones.
Stone
The process begins when the glass is molten at 2300F. Color is applied by adding glass powders with various techniques. Next, the glass is blown and formed into its final shape. To keep the glass from breaking, it is placed in an oven and held at 900 and slowly brought down to room temperature overnight.
Riverstone pieces are then sandblasted and sealed with a lustrous finish giving the sense of being smoothed by time.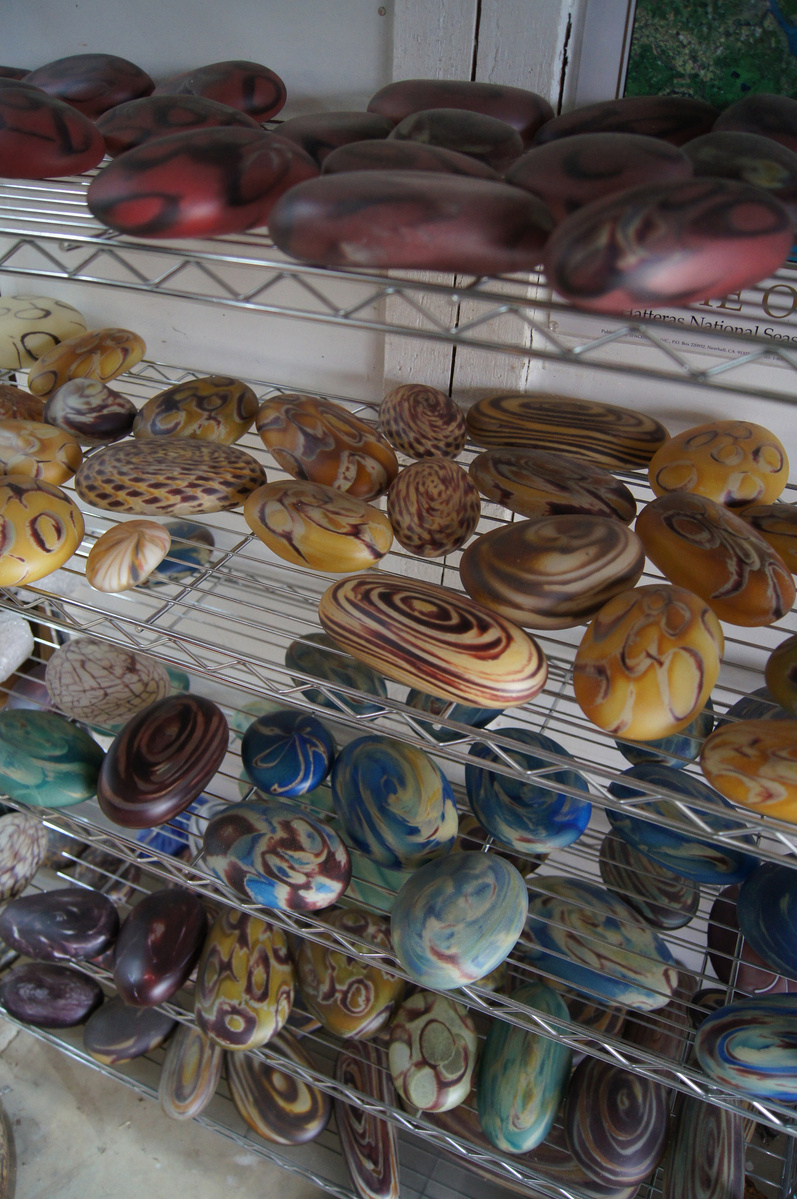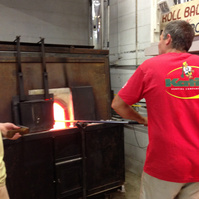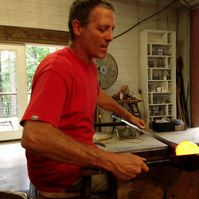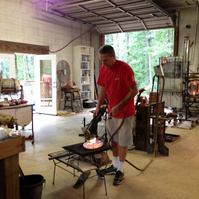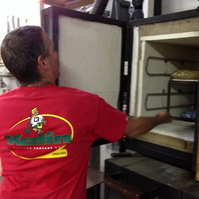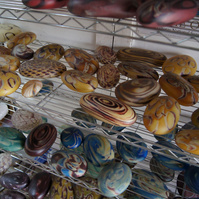 Silver
Metallic pieces are put through a series of chemical rinses that "silvers" the inside of the glass. This process is labor-intensive and precise. requiring fifteen rinses for each piece. After drying for 24 hours each, they are sealed by hand with a laquer coating.